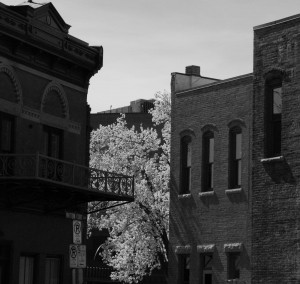 1311   Causeway Drive
What if you found out that nobody liked you; that all the laughing at your jokes and compliments were bunk.
And if this were true what would you do?
Would you ignore it and go on or write in your journal or just cry yourself to sleep each night. But what if it wasn't the real you they despised and put up with but a person who looked like you and was you in every reasonable way, except for your most important part, your heart, with a goodness and kindness that emitted but was rebuffed by anyone who did not look deeper into your soul where you were sensitive and thoughtful, but would only see you as a phony and a put on.
What if that was the only way your personality could be and there was no way to change it, until now; right now; this minute and the true meaning of goodness was buried deep within you and no one recognized it, until today, when all hell broke lose in the world and you were its only salvation.
The End
Oliver stood on the top step of the front entrance to his home.
Home to him and fourteen other people who inhabited the small apartment building of which each one of them called home.
But how could everyone's home be at 1311 Causeway Drive. It was, after all, this was not a group home, even though each apartment was in close enough in proximity to warrant it.
The air at eight in the morning was thick from smog and humidity and the sky was beginning to unfold from blue to a soft grey, then to blackness, almost night.
A crackling sound erupted from what seemed to be beneath Oliver, which made him place his hands over his ears to blot it out.
The clouds were gone and darkness covered the sky.
The other tenants from the building piled out of their only elevator then shuffled down the stairs from their home and stood with Oliver on the steps, then eventually made their way to the sidewalk.
"What's going on," Ellie said holding her hands together in prayer. "Sweet Jesus, it's the end of the world."
Ellie was a hold over from the sixties, hippie era. She believed that one day the earth would give up and be enveloped in some sort of apocalyptic hiccup and this was it.
"Calm down. Calm down,"  said Norton Penzer , a literary professor in his mid-fifties who taught at one of the universities uptown.
Oliver looked down his street only to see phantom groups of people hovering under street lights. Many of them were on their knees praying, while others stood erect with their hands waving in the air shouting "Save us. Oh my God. This is it. It 's finally happened."