W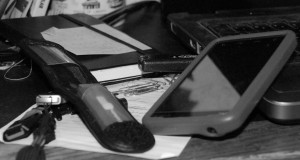 hat if every time you updated your computer you saved a life?
What if every time you pressed the call button on your phone you saved a tree?
And if each time you tapped your Ipad escape button, you freed an innocent hostage.
Negotiations galore; No I don't think so.
Made up scenarios; Perhaps.
But they are all subjective and open to opinion.
In a world where less should be more, we follow rules and the rules here are enter and execute.
The power of the finger aligns with a keyboard, is all energy, which floats through the air via satellite, mixed with ones aura. And it comes back and tries to save us all.
We have moved into an age of obsessive behavior, because our present inventions have turned us into drones that follow their rules.
We have become a society of conditioned beings, that are told what to do and with what device to do it.
And since there is really nothing wrong with that, why not think of it as a true save. One which is a chance that mankind can heal itself.
So go ahead and press that key.
You might just do some good after all.